This is not book clubbing like you're used.
Sign up for the Elite+ Book Club today!!  Joining Aeonian Ovia Elite+ gives you access to our Elite+ Circle Book Club and thus, all the shenanigans that come with it!  Joy & Stefan will take deep dives into books you never heard of, and some you may have read before.  But unlike your normal boring book clubs we will unique perspectives that are rarely considered, engage in conversations you'll hear no where else, and even play a few games to keep you on your toes!


For our very first book club experience we have chosen a book that we believe more people know about, than have actually read it.  How to Win Friends and Influence People, provides prospective on getting others to buy in on your vision and concepts, initiating change in those around you, and gaining confidence and trust from others!  This book will be a GAME CHANGER in your life!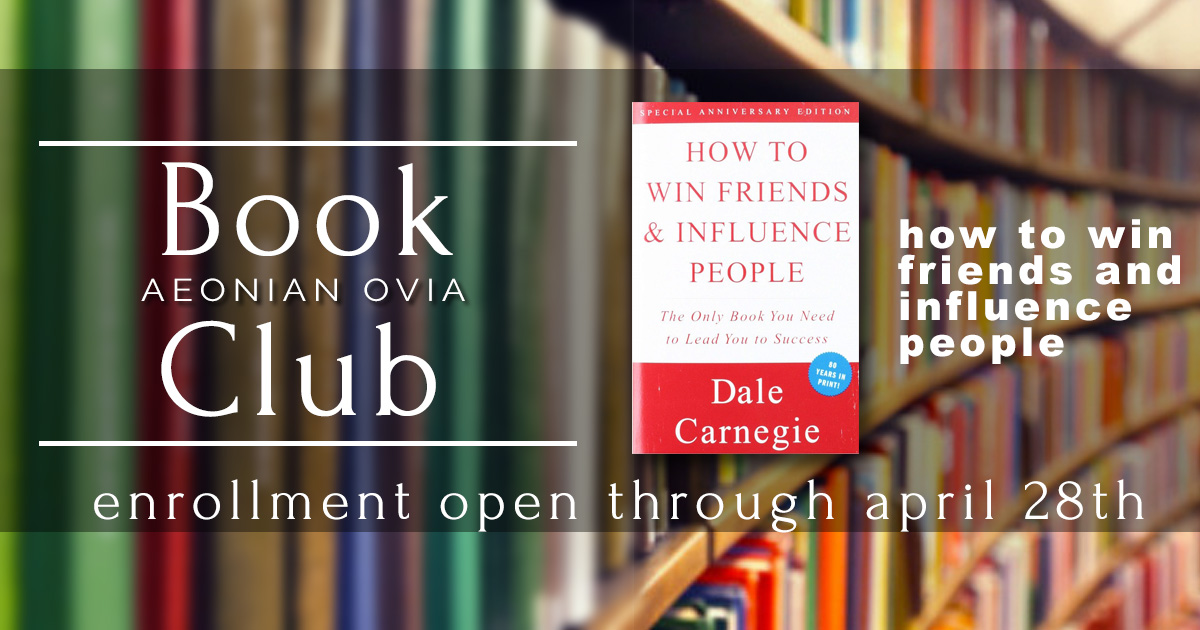 Enrollment is open for this Elite+ Book Club reading through april 28th.  Click Here to sign up today!! We promise it will be an experience you'll never forget and never regret.  Then get your book copy and join us for a journey that is sure to change your tomorrow!
Purchase your copy by clicking the image below.
Grab your copy (above) and join Aeonian Ovia Elite+ (below) and get ready to enjoy shenanigans with as a part of the family!  It's going to be tons of fun that you don't want to miss.


This content contains affiliate/referral links.