Although the vehicles and methods of marketing have changed greatly over the past few years (hell even in the past few weeks) the principles of marketing have NOT.  Forget the companies that are trying to rebuild the wheel.
Trying to go viral is exhausting!!
Plus, nobody needs to "rebuild the wheel".  But if you notice, there are a lot of companies selling a lot of different kinds of wheels, to a diverse client base, for various price points!  If you want to see real, long-term success in your business or artistry, it's important to have a system that is simple, easy, fluid, and effective.
FOR THE RECORD:  Research and targeting is STILL the most important part of a powerful and effective marketing strategy.
You must discover who your audience is, find where they spend their time, identify their habits, and position yourself in front of them…  AT THE RIGHT TIME!!  WITH THE RIGHT MESSAGE!! (those last two parts are paramount)  If you spend your time and money promoting to the wrong people you'll never achieve the success you're looking for!
TAKE THE JOURNEY
Remember marketing is not an instant fix.  It's a journey.  A journey that, with the right strategy, will bring more followers, better support, greater profit, and loyal friends. (we should all be making more friends) Once your brand has established your purpose and personality, then your next step is…
Take some time to discover your community!  Who out there is like you and will connect with you, because you are like them.
Next, you'll need to develop a compelling story…
Then, create products based on this story… (ensuring these products are of high value to those you consider your perfect customer)
And, promote these products/services to your audience.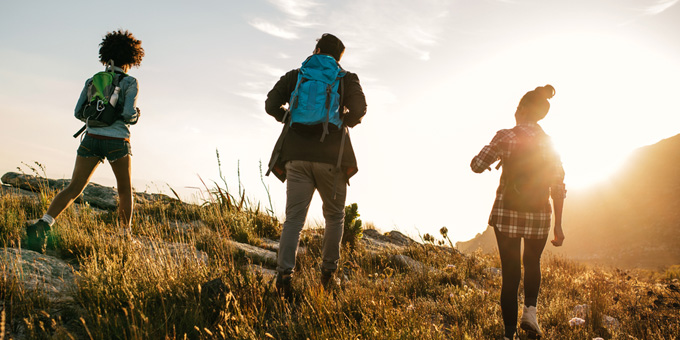 Bring Them on the Journey with You
Joy and I have spent years observing and researching the most successful, creative brands across the planet (on and off the Internet).  We've taken the time to identify what makes each of them, a top-notch personality, and discovered one running theme.  At some point, they all built systems that involved sharing their journey with customers and/or followers.
The top influencers, top personalities, and even the top corporate brands, strategically engage their community of supporters along their road to success.  Many are even now bringing them into key decisions, while they create products that add value to their lives.
More importantly, marketing your brand is about quality over quantity.  The world will tell you to go into content overload, but that's not the answer. You still have to go through the process of identifying your target audience, finding out where they are, how they best consume information like yours, and THEN develop quality content and products they will digest.
You'll hear us talk about this collection of steps ALL THE TIME!  We lead all our clients through the process of…
Understanding their Purpose
Discovering their Personality
Define What Success Looks Like for You
Identifying their Perfect Customer or Supporter
Crafting a Message they will Respond to
Developing Products, Services, or a Cause they can Support/Promote (and that bring high value to their lives)
Expressing the Personality in a Fluid and Strategic Manner
Presenting the Opportunity for Your Audience to Enhance their Lives by Purchasing your Product or Service
These steps don't always appear in this ideal order.  But collectively, they will get you to the success you've been reaching for.  If you want a deeper dive into the process, hit us up :: 321-442-0975.
Much Love,
Joy & Stefan